USB PEN DRIVE
MOUSE
IT GIFTS
OTHER SERVICES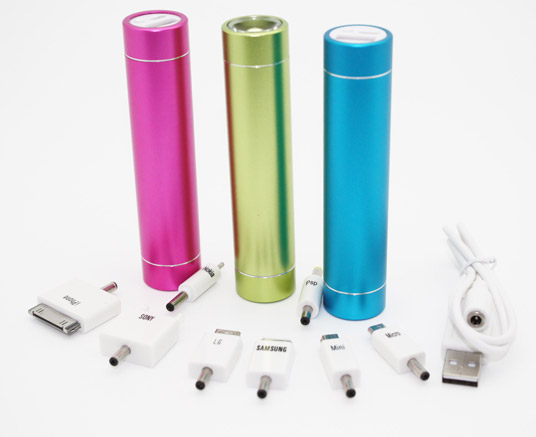 Power Bank with LED light
[ Product code: SP-03 ]
Product Details and Specifications:

Dimension : 100.0mm(L) x 23.0mm(W) x 23.0mm(H)

Material : Metal
Capacity : Lithium-ion polymer 2,800mAH

Colour : Silver, black, red, apple green, purple, yellow, blue

Branding : Silkscreen printing/laser engraving

Accessories: USB connector of Iphone, Samsung, Mini and Micro

MOQ : 100pcs

Features :
- With ON/OFF LED torchlight.

- Slim size and light weight of 80gram.

- Rechargeable up to 500 times.

- Full charge the power bank is about 7 hours using computer

- Full charge the phone using power bank within few hours.

- LED power indicator shows remaining power
- Over charging and short circuit protection.