USB PEN DRIVE
MOUSE
IT GIFTS
OTHER SERVICES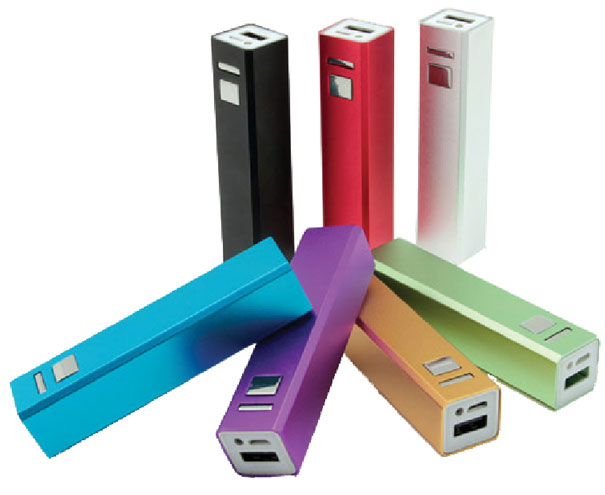 Power Bank corporate gift
[ Product code: SP-01 ]
Product Details and Specifications:

Are you looking for power bank supplier as premium corporate gifts? Power bank or mobile power charger is a practical gadget that use to recharge the electronic devices like smart phone and camera. Smart phones are always hungry for power and most of the time the battery are not be able to cope up for daily usage. Portable power bank comes into handy for this purpose. It serves as an external power source to recharge the mobile phone. In view of this, power bank has become popular corporate gifts with personalized logo. The huge printing surface of the power bank has make the logo branding more noticeable to the receiver of the gift. We only supply quality power bank as we are sourcing the the rechargeable battery from reputable manufacturer like Samsung.
Please find below the specifications of the power bank:
Dimension : 95.0mm(L) x 20.0mm(W) x 20.0mm(H)

Material : Metal
Capacity : Original Samsung Lithium-ion polymer 2,800mAH

Colour : Silver, black, red, apple green, purple, yellow, blue

Branding : Silkscreen printing/laser engraving

packaging box : Blue gifts box

Power bank Accessories: USB connector of Iphone 5, Iphone 4S & lower, Samsung, Mini and Micro

Minimum order quantity : 100pcs

Power bank Features :

- Slim size and light weight of 80gram.

- Rechargeable up to 500 times.

- Full charge the power bank is about 2-3 hours using computer

- Full charge the phone using power bank within few hours.

- LED power indicator shows remaining power
- Over charging and short circuit protection.
Please contact us at 03-80703828 if you are looking for further information about the power bank as premium gifts. You may also visit our new power bank website at www.mobilecharger.com.my. We have listed many ready stock power bank models for your requirement.